VDSL2+ Modem routers and ADSL2+ Modem Routers with DECT are on the way
Netcomm takes the safe path for its upcoming DSL Gateway products. Our report on Netcomm's stand at CeBIT Australia.
For 2008, Evolution of their popular NB9W modem router to the NB9WMAXX, the MAXX features an improved chipset; A USB network hub which allows USB devices to be shared across a network, eliminating the need for constantly swapping devices between computers
With Netcomm recently announcing that they have filled a $10.5millon AUD order supplying broadband modem routers to Nationwide ISP Telstra Bigpond for the first time, we may be seeing much more of this popular modem in the future.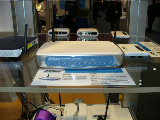 We think that the concept of the Networked USB hub has the potential to improve the 'digital home' experience for the consumer and make life easier for the IT professional/enthusiast, saving time swapping USB storage devices between hosts and wear and tear on USB devices and host sockets. Wireless USB technology exists but is these devices are still uncommon.
Constant re-plugging of USB devices into computers/motherboards with substandard USB port protection circuits can lead to ESD (static) discharge damaging the computer and or USB device
A wired or wireless USB network hub such as what Netcomm offer would be an ideal substitute for the time being
Ethernet over Power adapters with WiFi, Wireless hotspot device with receipt printer, WiFi IP phone handsets.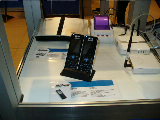 NB11W ADSL2+ modem routers with VDSL2+ support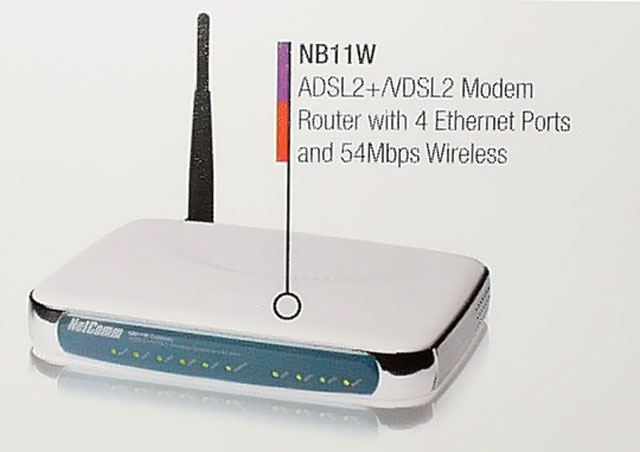 This router features two independent chipsets, one for ADSL2+ and one for VDSL2+. This design trait enables the vendor to provide mature stable and reliable ADSL support while introducing the new VDSL2+ technology
This router features wireless Wi-Fi 54G and 100TX wired networking only
NB12WD ADSL2+ modem router with DECT cordless handset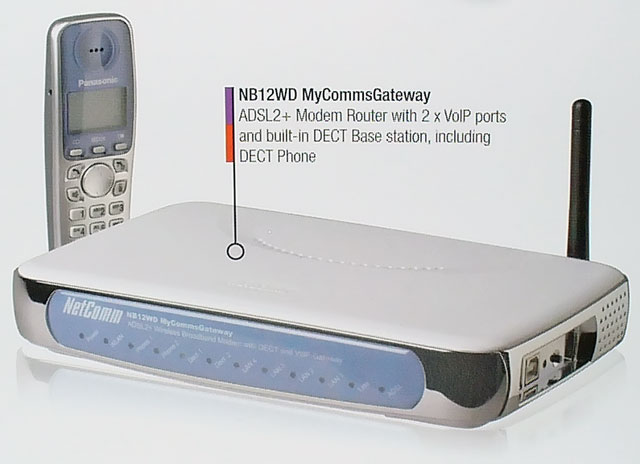 This new product adds a DECT base station to existing VoIP enabled ADSL2+ Modem/Router. The inclusion of DECT integration eliminates wiring complications that exist with current VoIP DSL modem routers and enables more flexibility in communications.
This all in one gateway modem router firewall VoIP adapter features wireless Wi-Fi 54G and 100TX wired networking only
Netcomm confirmed to NitroWare.net that the NB11W VDSL2+ modem is in testing with ISP partners for future VDSL2+ deployment and along with the NB12WD will be released this year as both products have been including in their printed advertising/sales materials
 
Verdict

Unique networking products are all well and good, but vendors who are known for their core competencies such as modems and routers should be innovating, providing revolutionary products to consumers rather than evolutionary ones – as is the common the case with vendors of mass produced broadband networking devices.