Page 1 of 8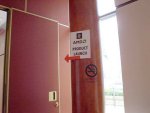 Our event coverage of AMD's Australian market launch event for Athlon 64, Athlon 64-FX and Athlon 64 Mobile processors and platforms.
Introduction - Launch Event Report
Traditionally Hardware and software manufacturers/vendors have relied on support of customers and partners to ensure their success and longevity. The Internet is now such a core part of modern life that virtual communities can make or break a company.
For AMD, the former applies. Having already launched and brought the Opteron, their workstation/server 64 bit X86-64 CPU to market and retail channels earlier in the year, Q3 2003 saw the Australian launch and availability of AMD's consumer parts for the desktop space: the AMD Athlon 64 and, Athlon 64-FX, as well as mobile Athlon 64 part for the notebook space.
For the Australian launch at Sydney's Star City Casino, AMD decided to directly involve the virtual communities that would be excited by their new CPUs and to theses influential demographics experience AMD's new technologies first hand, and as such this public event was publicised in gaming and digital imaging/content creation publications. One enticement for gamers to attend this event was a chance to preview the PC version of Microsoft/Bungie's X-Box favourite, HALO.
Lets begin the journey to 64bit shall we: