When you are on top of Graphics Mountain, it is easy to misstep and fall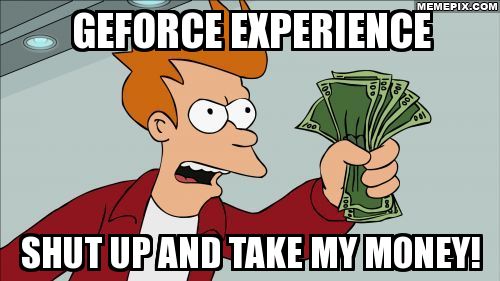 The latest update to NVIDIA's GeForce Experience software adds some long waited and validated features but adds a huge 'gotcha' to the way graphics drivers will be made available going forward. Gamers will now be able to stream games between their devices at 4K 60 FPS with 5.1 audio as well as live stream to both twitch and Youtube at 1080p 60 FPS with the upcoming beta. Additionally, continued availability of Day 1 game-ready drivers is promised with a caveat. Controversially,, Gamers will now have to sign in with an email address to get first and exclusive access on game day.
This article will overview the new release and examine all angles of NVIDIA's new direction, for and against.
What's New
Following on from the September 2015 update to GeForce Experience, version 2.6.0 which was delivered near to on time as promised by the firm, NVIDIA is adding new features and functionality to quarterly beta builds in order to gauge reception and reaction of early adopters rather than force these features onto the wider GeForce user base.
September's GFE update, version 2.60 brought some interesting features to the table. A new in-game overlay which allowed recording and streaming to be controlled in-game much easier than before plus gamestream co-op, which allows the gamer to share and multiplay their game with a buddy who does not have the game let alone a GeForce powered PC. Only an adequate Internet/network connection, modern CPU and chrome web browser are required to take advantage of this feature.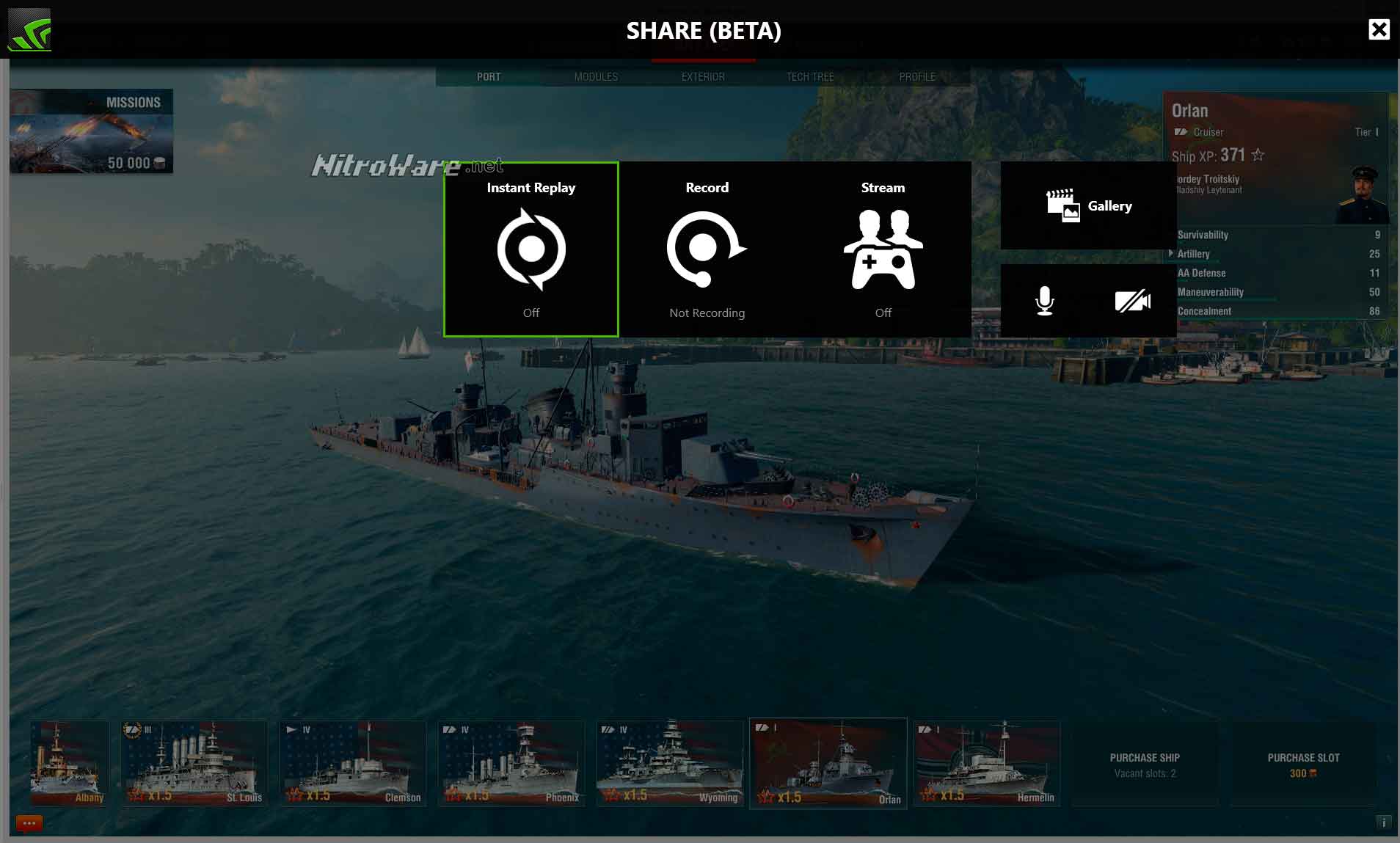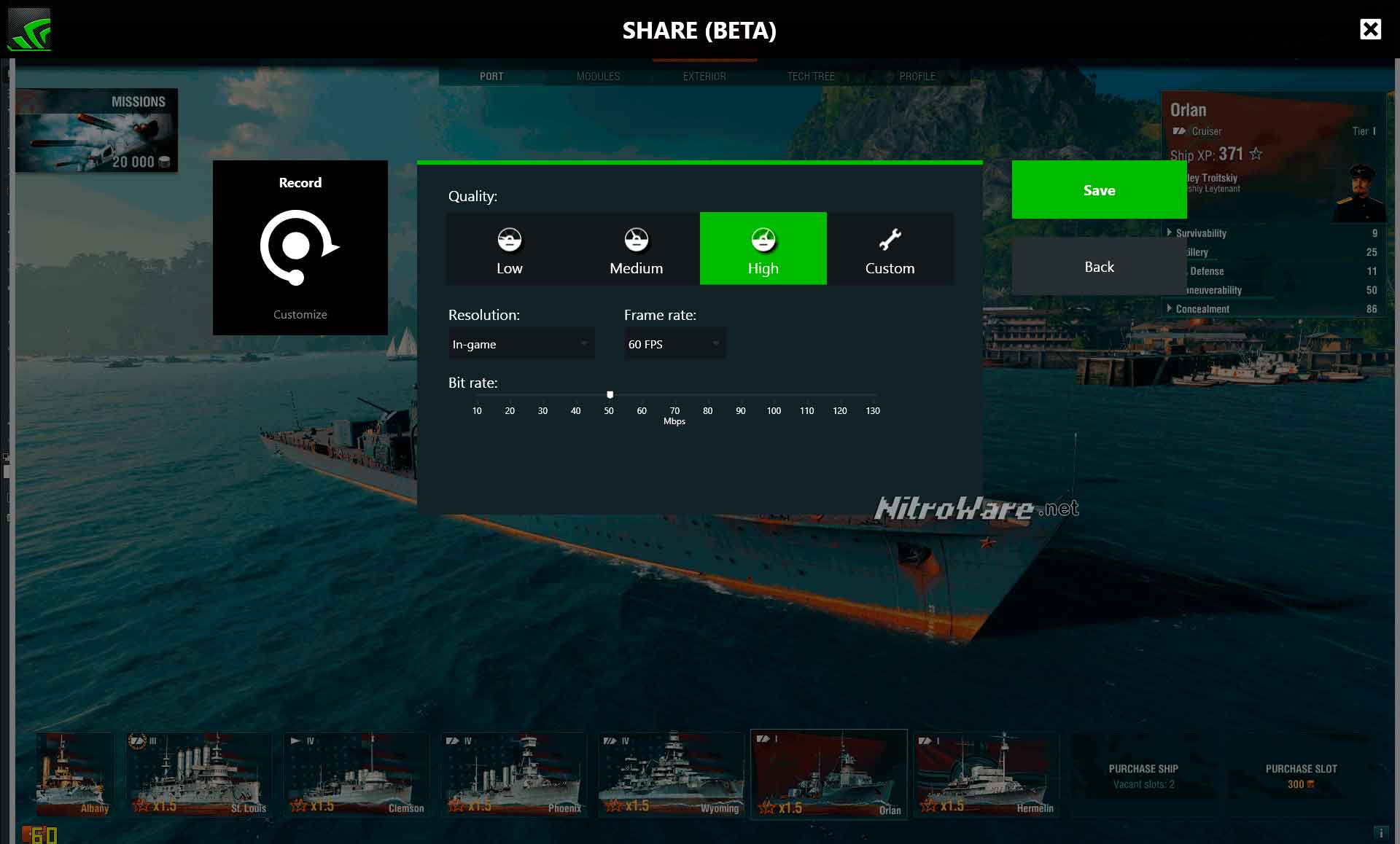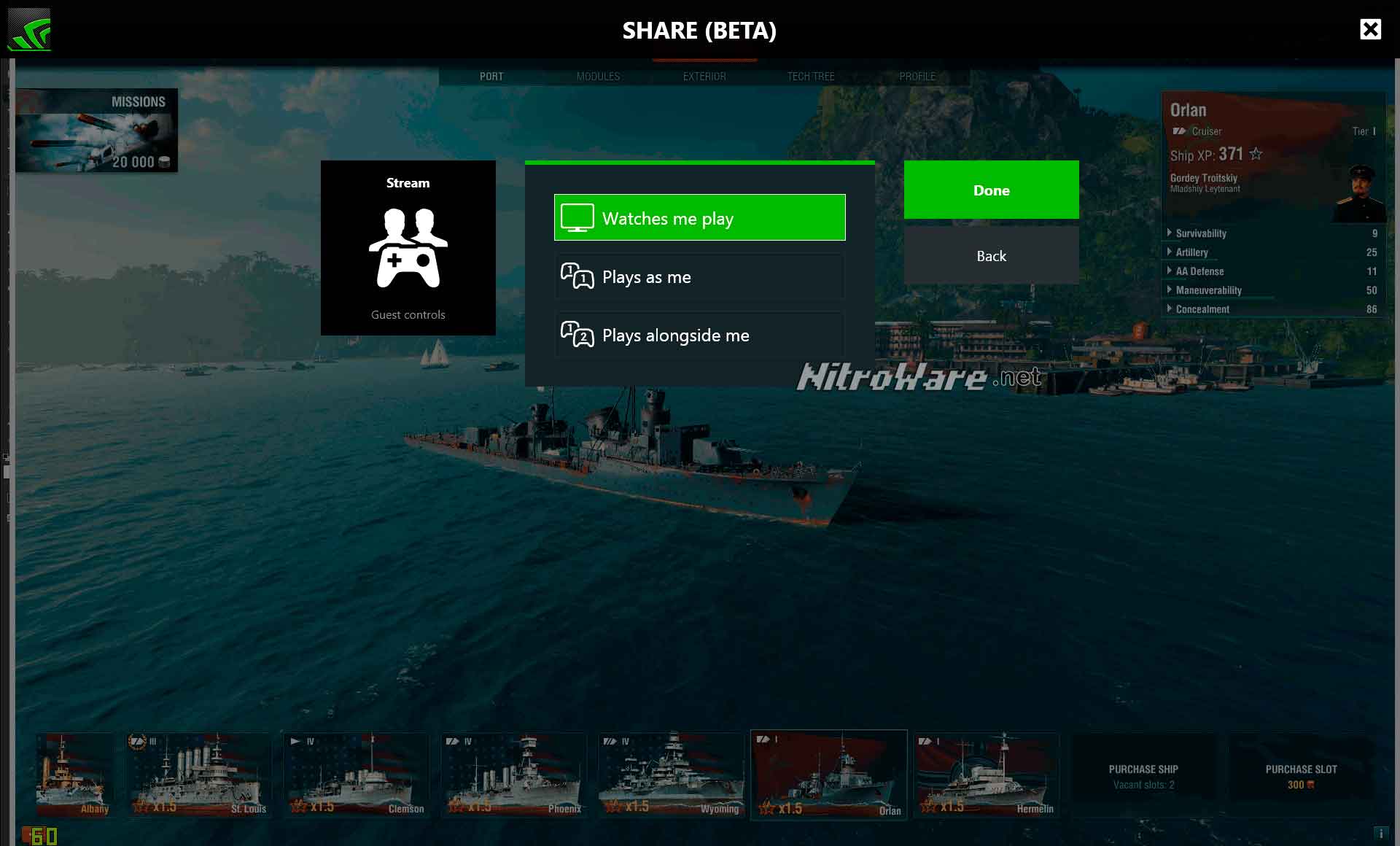 We previewed Gamestream Co-Op and software enhancements to improve latency/smoothness for games earlier in conjunction with the launch of the GTX 950 GPU.
NVIDIA GEFORCE GTX 950 Launch Ep.1 | Gamestream Co-Op - A New way to share games
NVIDIA GEFORCE GTX 950 Launch Ep.2 | MOBA/DOTA 2 Latency and Smoothness
Version 2.72 for October update fills in some GFE capabilities in order to take better advantage of the 'Maxwell' architecture in GeForce 900 series GPUs which can screen capture to 4K and 130 Mbit. While we are not able to live stream 4K gaming just yet, GFE will enable validated and tested 1080P 60 FPS live streaming to either TWITCH or Youtube Live/Youtube Gaming. This will make game streaming more immersive and fulfil the 60 FPS desire for some users.
The other major feature with this update is those who have the appropriate streaming equipment in home such as a SHIELD device can now stream 4K 60 FPS gaming with 5.1 sound to the compatible streaming device of their choosing. Of course this does not eliminate the hardware requirements needed for 4K gaming in the first place, which NVIDIA recommends an i7 processor, GTX 980 Ti GPU and an Ethernet connection instead of Wi-Fi. List of gamestream compatible titles can be found here http://shield.nvidia.com/game-stream
NVIDIA and Youtube have supported 4K game capturing since the release of 2nd Generation maxwell architecture and providing compatibile footage is uploaded to Youtube, Youtube will encode a 4K 60 FPS presentation. So it is only natural that this feature be extended to the firm's game streaming feature, at least for live streaming. Youtube/Twitch uploads at 4K-60 through the 'share' feature in GeForce experience are not yet supported by NVIDIA, only 1080p60 for now
Youtube 4K 60 FPS Sample - Final Fantasy Heavensward PC Benchmark. Uploaded to Youtube directly.
Youtube 4K 60 FPS Sample - Grand Theft Auto V PC Benchmark. Edited to Reduce Length and exported out using Adobe Premiere's Youtube 4K preset and uploaded to Youtube.
But the feature of note in the new release of GeForce Experience is a change to the way the latest drivers prepared for game launch day are delivered. Up till now, these Microsoft Windows Hardware Quality Labs (WHQL) certified drivers were available several ways; via GeForce.com; via NVIDIA.com and via GeForce Experience.
Referring to its past two years of consistent delivery of game-ready drivers on a monthly to bi-monthly schedule and additional support for major AAA game releases for the rest of the year, NVIDIA indicated it wanted to try something new due to changing way they claim gamers are consuming their drivers.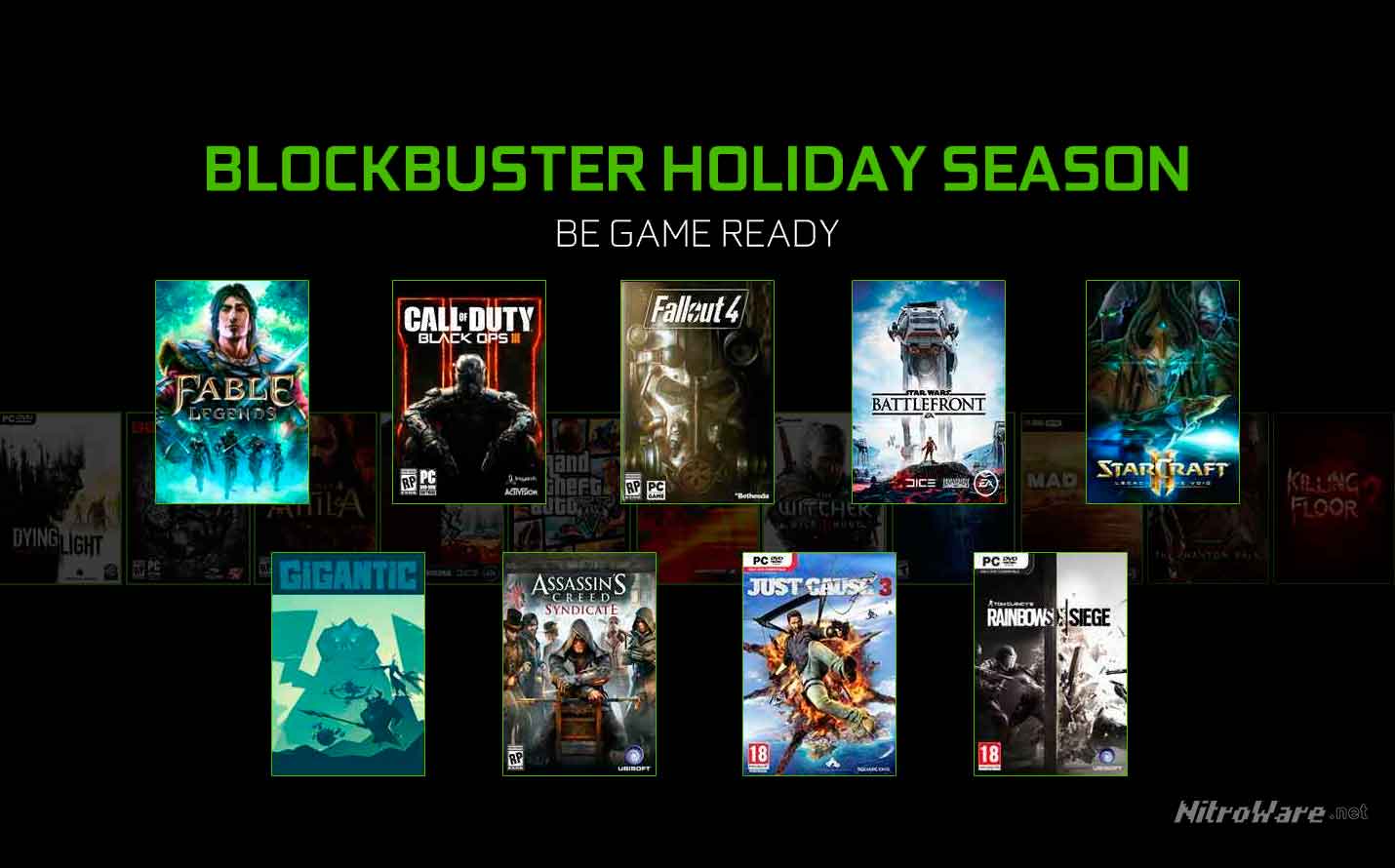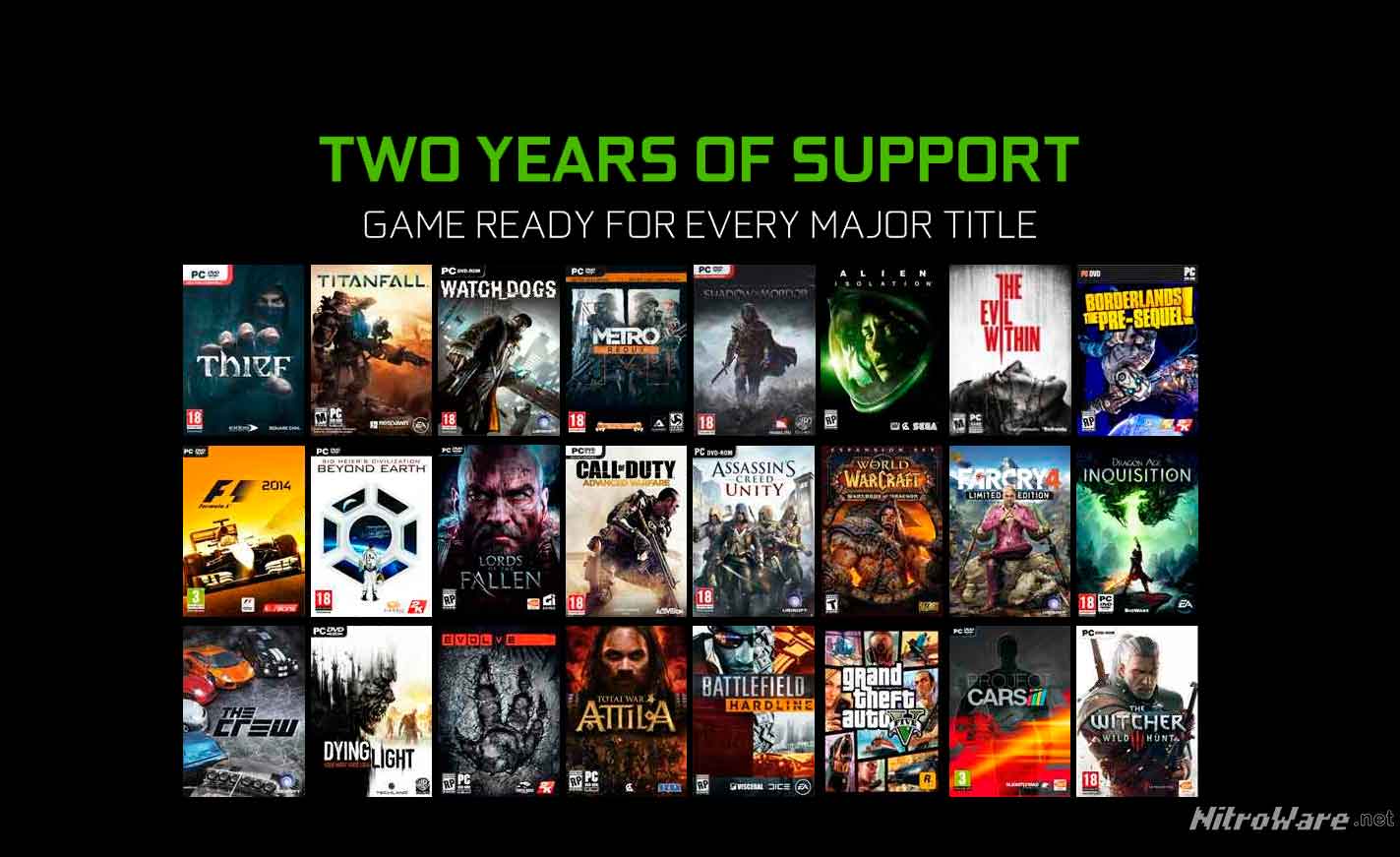 According to NVIDIA's spokespeople, 90% of Game-Ready Drivers are acquired through GeForce Experience so going forward, GFE will be the only way you can get these new drivers, providing you agree to sign up to NVIDIA's newsletter using an e-mail address. The latter we interpret as signing up for a user account within GFE, for which the functionality is already present for the purposes of game streaming.
NVIDIA's website will continue to offer driver downloads but these would only be the most previous version. There will be no change to policy regarding Third party sites who offer mirrored versions of drivers, and can continue to do so.
GeForce Experience Version 2.7.2 (October) Changelog 
The following is the complete feature list for October's GFE 2.7.2 release.
GeForce Experience 2.7.2 Release Highlights
• Adds support for YouTube Live broadcasting that enables you to stream gameplay up to 1080p at 60 FPS.
• Adds support for 4K GameStream
• Adds support for 5.1 surround GameStream.
• Adds email registration for driver downloads.
• Improves Twitch broadcasting capabilities to 1080p at 60 FPS.
• Improves GameStream Co-op connectivity and robustness.
• Improves Share overlay mouse and keyboard compatibility with games.
• Improves Share overlay stability and reliability.
• Improves Share anti-virus compatibility.
• Fixes an issue where GameStream Co-op controller is not working.
• Fixes GameStream Co-op audio cut outs in One Piece Warriors 3, Broforce, Lovers In a Dangerous Spacetime, TowerFall, and TowerClimb.
• Fixes Skype crash.
• Fixes an issue where user has to click "Watch Game" every single time the person streaming ALT-Tabs.
• Fixes an issue where user is enabled to type @ using Swedish locales with a Swedish keyboard.
Argument for and against limited driver availability
GeForce Experience is useful to many gamers (but not all). Many game-stream full time and for those users GeForce Experience has become the de-facto "gaming hub" or "gaming centre" as NVIDIA put it during a conference call to the media. For those users and enthusiasts those who also want instant access to the latest drivers, the convenience of having the latest graphics driver two clicks away is very easy and compelling, even allowing custom install from within GFE
Yet a driver updater has been built into GeForce Experience for some time now so this is not really changing - Forced registration is just an extra speed-bump in driver road.

An access gate of login/password has been present in GeForce experience to allow users access to both the web live streaming functions, gameplay video sharing and gamestream CO-OP as well as SHIELD functionality. NVIDIA indicated to us that as of December, an email address will be needed to sign up to NVIDIA's GeForce and gaming related newsletter in order to get access to the driver. It was not specifically stated that an account would need to be created to access drivers.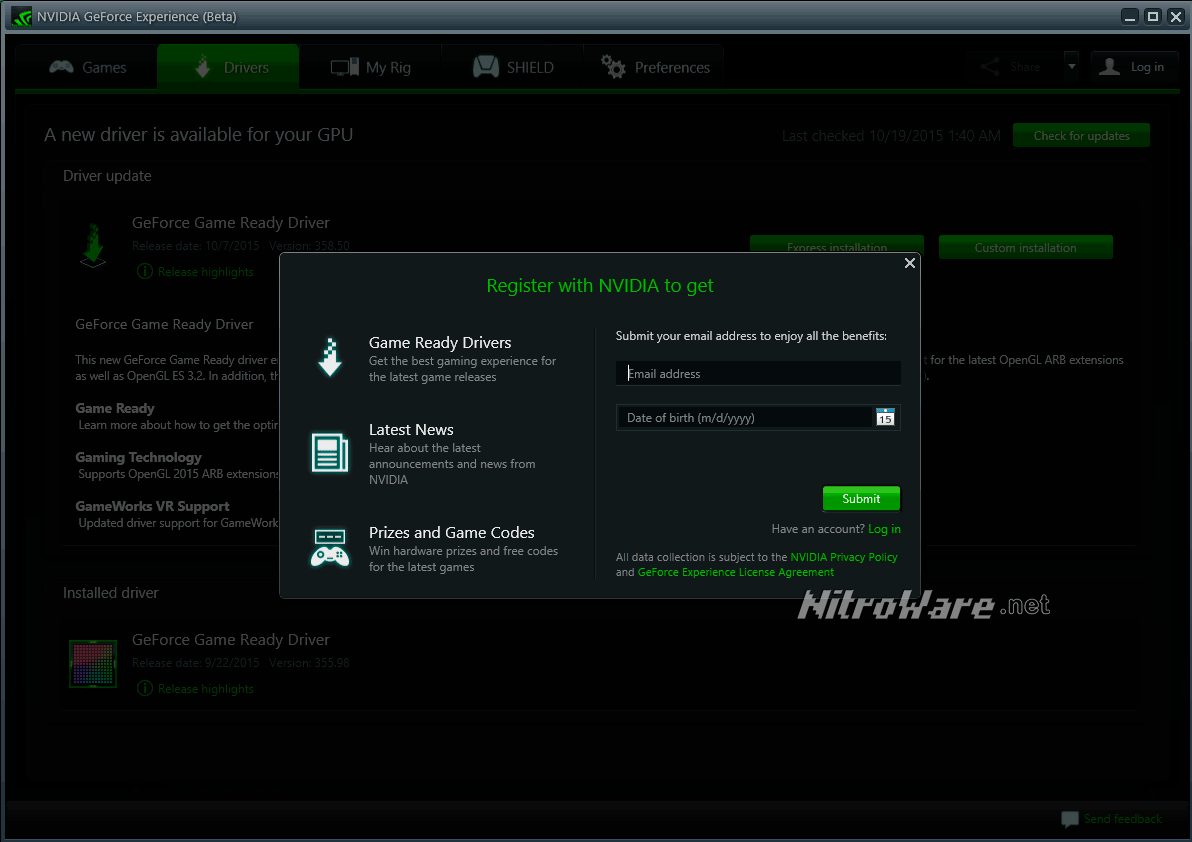 We see NVIDIA wanting this new concept (which I reluctantly coin as 'drivergate' ) mainly for marketing purpose, to increase usage of the GeForce Experience app with those users who do not game-stream or use the application's automatic game setting optimisation features and collect additional marketing information about their users. Despite their 90% download claim. We were not told during our briefing with NVIDIA on how this 90% figure was calculated either, given the default in the GeForce driver install is to install GFE, and GFE by default checks for new drivers. So a 90% notification rate is certainly possible, but a 90% download rate - i.e. users clicking the dialog box to update? Maybe not so much.
For almost twenty years now, dating to the RIVA 128/TNT days of the late 90s and early 2000s, through to the introduction of their 'detonator' branding for their drivers (TNT, Detonator, get it? yeeeeeeah, retro old school hardware marketing) and its later polish for the mass market by renaming to the more politicly correct 'Forceware' and then just plain 'GeForce drivers', NVIDIA has been a company of do no harm. It has constantly sung praise of its "gold standard" driver quality to the media and industry over many years. The proof is in the pudding here.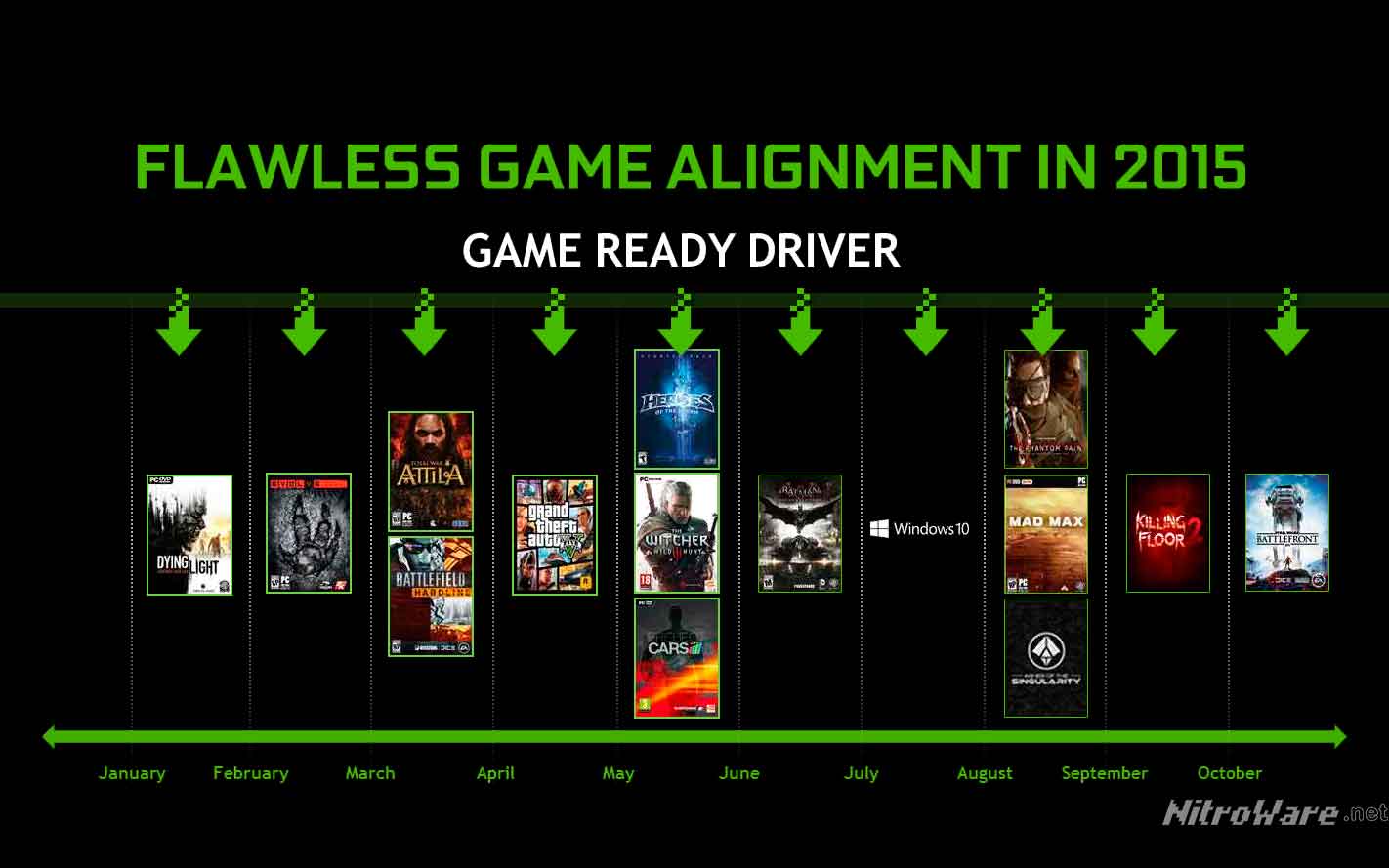 Restricting how gamers/enthusiasts can consume their hardware and software upsets a delicate balance. These users are often the most vocal, fervent and stirring of a company's entire user base and have been known to contribute to the toppling of controversial products or policy. The concept of 'sign up for drivers' also introduces a new, almost dangerous precedent not just for PC graphics but any competitive vendor who has involvement with consumer tech that has a high end, enthusiastic, early adopter user base.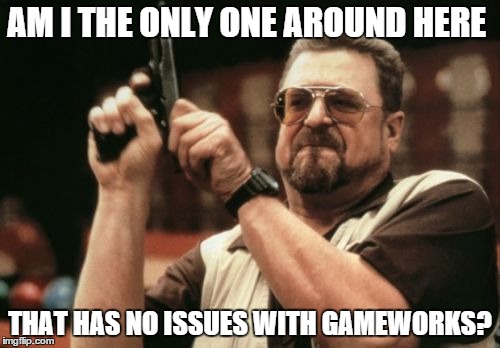 From a marketing/corporate point of view I can see WHY NVIDIA wanted to try this out, but it is not necessary from many points of view, technically or market share.
Marketing information could have been collected anonymously via a survey during or after in the driver install. The hit rate won't be as high but it is still useful information.
In the current climate of governments passing new laws regarding data collection, storage, surveillance and snooping, data-collection for drivers only stirs the pot further.
We have encountered many IT professionals, early adopters, both hard core and casual gamers plus enthusiasts who not only reluctant to hand over any information, but annoyed and turned away from any mechanism that requires an email or login to fulfil delivery of product or service. Cloud fear is a clear and present danger. Many smart phone users have gone to efforts to disable cloud and data collection on their devices and usage statistics/telemetry in Windows 10 has had the same effect on some users also.
NVIDIA was the last company we expected to go down this road, to alienate some of their most loyal users.
There is now little to no reason for both Intel and AMD to offer their latest gaming oriented driver builds behind a sign-up wall or through digital distribution. Both firms now are promoting the use of the Raptr application, a competitor to GeForce Experience albeit not as polished and generally agreed to be clunky and cumbersome.
Given many of the features in GFE such as Gamestream co-op and game streaming are region and bandwidth specific, there doesn't leave much that is available to all users. If we restrict to Maxwell architecture only, we have 4K capable hardware screen capture, limited streaming to Youtube/Twitch, Game Optimisation and LED control for supported GPUs.
Verdict
Not long after NVIDIA launched the GTX 970 in late 2014 and some of the negative commentary/criticism came back from the media and end users for that GPU, CEO Jensen Huang promised the GTX 970 situation 'would never happen again' and the firm would improve how technical matters are communicated with the media.
Our experience with NVIDIA (and AMD) 'fans' is that the more extreme ones at the top of the scale can be a vocal, ruthless and fervent group. Technology related reddits are just one broad example. The vendors concerned in the PC/IT space are aware of this but sometimes do not take it[them] seriously.
In our opinion with this update, NVIDIA headed down the wrong track and into a dead end siding.
Below is the strategy we feel NVIDIA should have approached/embraced instead for the benefit of all end-users and the company itself.
Deploy a partner program and technology to ensure every official GeForce add-in-board partner and Notebook OEM only offers the latest driver. While this is a little more difficult for the Notebook side, notebooks are beginning to standardise on generic drivers and there is no excuse on the desktop side. NVIDIA tried this in recent years eg 'Verde' Drivers and the later/more succesful 'Optimus' hybrid graphics solution.
Pre-load GFE on OEM systems and include it in drivers delivered by Windows Update. Some of these builds are driver-only and do not contain any of the extra modules that the official drivers contain. There should no longer be any difference between a Windows Update Driver and an officially downloaded Driver.
Try to collect usage information anonymously instead of forcing early adopters to sign up to download the latest driver. Want people to sign-up to your mailing list? Give them an incentive - a free game will work.
If insisting that the current course is the right way to proceed, at least make things a little more flexible. Instead of insisting the web driver will be one release behind, how about a timed exclusive? A day or a week is reasonable. Our initial impression was drivers would be a timed, staggered release but during our briefing with NVIDIA it was clarified that the release schedule is version oriented not time based.
For the past year, NVIDIA has promised wide ranging MFAA support, their enhancement to standard anti-aliasing but progress and exposure has been minimal, only a handful of games has working support despite claims the technology had universal support plus the only way to activate it is via GFE, assuming the game in question is supported which is likely will not be. Where is significant work on this technology?
Significant internal and partner resources should have been allocated into building H.265/HEVC video CODEC support into GeForce Experience which solves several limitations with Game streaming and enhances several scenarios. The high bandwidth requirement for Gamestream Co-Op or Gamestream over the internet is mostly eliminated, opening up the technology to markets with lower bandwidth internet links. The H265 path is more useful going forward but is more challenging. This may offer NVIDIA and the industry at large more benefits that what proposed by the firm for its latest software update.
To elaborate on the final point, Maxwell GPUs all support H265 encode but not all support H265 decode. A modern CPU can decode H265 with partial assistance from the GPU. Modern OS such as Win10 have native H265 support, which leaves the service provider and ability of general public to playback the video. Yes this restricts older GPUS but that is the 'price of doing business', those older GPUs have restrictions in their hardware Video CODECs anyway in terms of maximum resolution and bitrate.
It's extremely doubtful NVIDIA GEFORCE will lose market share over what will be seen as a controversial decision to put the latest driver behind an access gate, but false information tends to linger for a very long time. Just as misinformation is still spoken over the capability of XBOX ONE Console to handle used games and the general status quo over AMD's CPU and GPU products. Those users hesitant to sign up will just ignore any messaging provided in GeForce Experience or not install the software at all.
Things could have been direr, GeForce Experience could have been forced as a mandatory install but to the best of our knowledge it is still and will continue to be an optional install.
Every few years NVIDIA has stuffed up but we can't fault NVIDIA alone here, as this par for the course in the industry. Hardware, Software, humans and corporate strategy is never perfect. NVIDIA has had issues with their old nForce system chipsets, bump-gate - a hardware failure affecting older mobile GPUs which as of 2015 was not completely resolved; controversy over the memory performance of the GTX 970 GPU and more recently accusations that NVIDIA's DirectX12 implementation was slow and incomplete/that users would need to buy new hardware to rectify.
All of these scenarios, despite their outcome generated huge roaring debate, fury and vengeance especially with fervent communities such as hardware/gaming forums, reddits and Youtube and their users. At the end of it all, many of these issues could have been avoided with better communication and consultation of media and early adopters.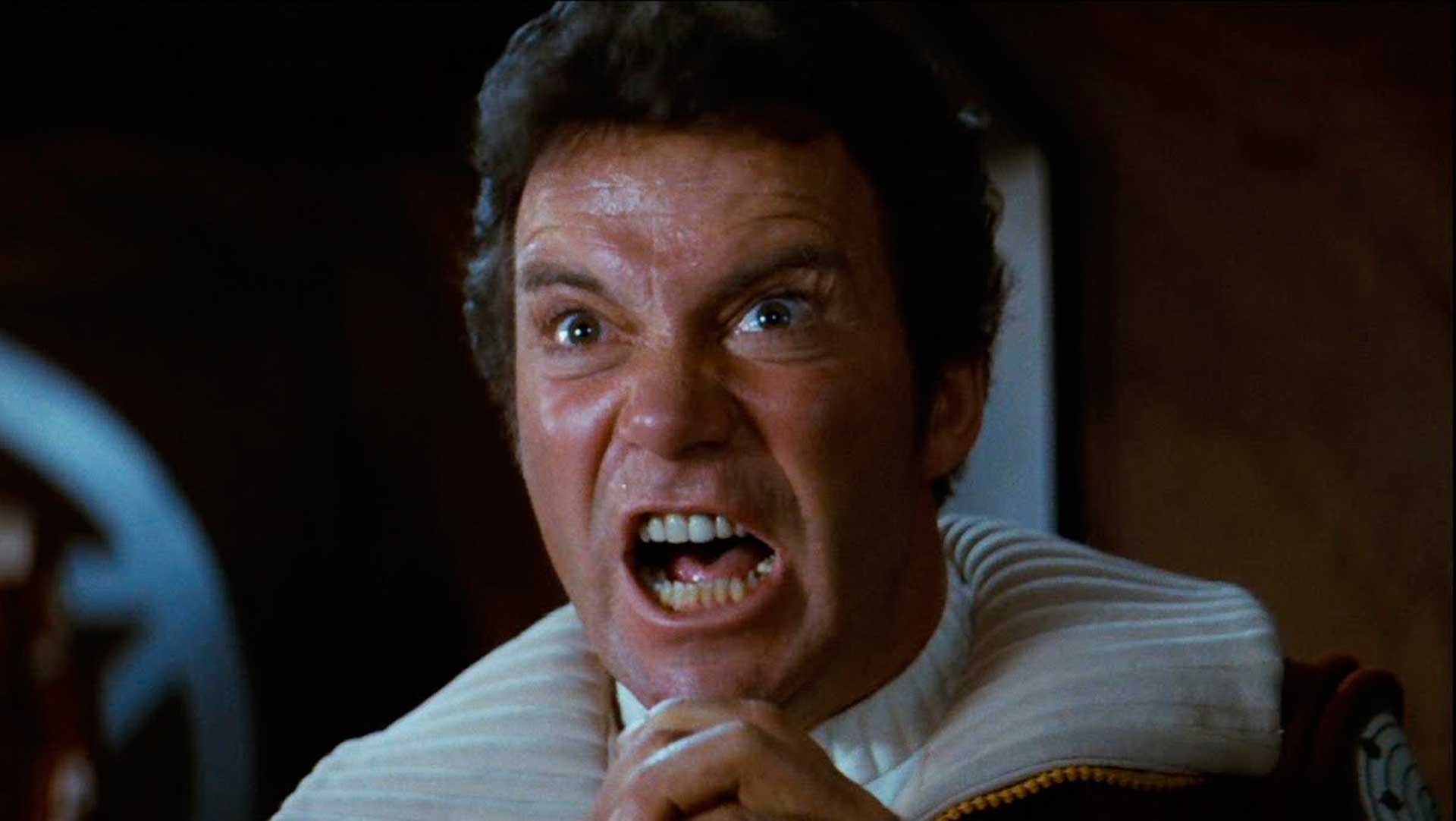 Hopefully NVIDIA takes on media and user feedback on board this time and re-routes the unstoppable GeForce train.
What's Next?
Not is all grim however, this announcement is just one of several this month which push forward advanced graphics. At the time this article goes to press, NVIDIA also announced the availability of Maxwell based GRID 2.0 graphics streaming system in Australia/New Zealand in conjunction with Hardware and software vendors such as Vmware, Citrix, HP, Dell and Lenovo. NVIDIA claims the upgrade from Kepler to Maxwell based GRID add-in-cards doubled the maximum number of GRID end-users to 128.
Additionally, in what may be seen as a response to AMD's Red Team/Red Team Plus Community engagement program, NVIDIA has recently hired a Community manager for ANZ as well as established User Forums and a Community Outreach program specifically for 'nFans', users who are ultra-enthusiasts, influencers and early adopters. Until late 2014, NVIDIA's involvement in the ANZ region was minimal and mainly through its OEM partners. but with a strong PC gaming sector and a lack lustre PC segment, the company felt it had to finally address local market and users.
GeForce Experience 2.7.2 is another great release for PC Gamers, however 'drivergate' (E-mail registration) sours the announcement. As we previously mentioned NVIDIA should stick to what it has been practising for years now, 'do no harm'
An interview with NVIDIA ANZ's new Community Manager and a review of GRID 2.0 are upcoming on NitroWare