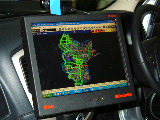 Vendor claims their maps have the human touch.
CeBIT Australia 2008 Special Report
Mapping data provider NAVTEQ, who offer a full suite of navigation and mapping solutions which are available with many value for money portable GPS Navigation units and GPS enabled mobile phones made their presence further known in Australia by attending CeBIT and demonstrating to visitors how exactly they go about collecting the relevant information to create their maps.
In addition, Demonstrations of GPS enabled Nokia mobile phones featuring the Route 66 Navigation solution which is powered by maps from NAVTEQ would show visitors that navigation on a small handset does not necessarily mean the experience is a poorer one.
NAVTEQ Australia go about collecting Point of Interests, Traffic signalling, street routes and digital photos of significant locations or points of interest by means of a specially equipped vehicles, in the local case Ford Escape Sport Utility Vehicle equipped with satellite navigation gear, 'Carputers' and several digital cameras.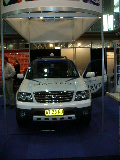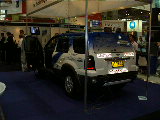 On an annual basis, these vehicles will travel the country collecting data for inclusion in the next update of the mapping data. The operator will manually enter Points of Interest or relevant information into the mapping system that is onboard the vehicle by means of a Wacom tablet and stylus. Relevant digital images can be taken from several vantage points on the vehicles and these make their way into the maps to provide a true visual aid to find a particular location.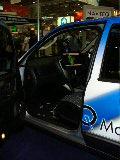 GPS acquisition points for the route being traversed are quite frequent, being the green arrows that can be seen in our photo of a sample of an Australian City.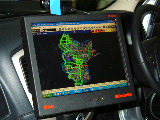 Once all the data is acquired, the 'raw' mapping data is outsourced for processing into more compact and manageable data sets.
Original Equipment Manufacturers (OEMs) or Original Design Manufacturers (ODMs) who have contracts with NAVTEQ for licensing and use of NAVTEQ maps in their products receive quarterly updates from NAVTEQ but it is their responsibly to compile or port the map data to suit the mapping software that they use in their products.
Users should refer to the vendor of their GPS Navigation unit to receive map updates for their device.
For a firm who have only had an official Australian presence since 2007, NAVTEQ seem to be putting effort and resources into making sure their products are relevant to the local market which is especially important in a market segment such as GPS Navigation where competition is high, innovation is low and the User Experience is what matters.