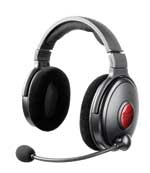 If your computer contains a Realtek High Definition Audio system from Realtek semiconductor, you can enable a free feature to dedicate the front audio ports of the system chassis as a dedicated headset connection for applications such as voice communication and enhance your Voice-over-IP experience.
Part 1 - Configuring the headset feature avalible with Realtek High Defintion Audio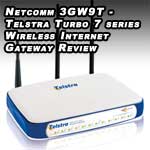 Recent releases of 'must have' smart phones and heavy marketing of 3G connected devices in the mass media such as USB modems, smart phones, PC cards and notebook PCs with build in 3G connectivity is pushing mobile broadband to the masses, however promises made can be perceived as hype and marketing lies by some especially those who have experienced some legacy types of wireless cellular or networking.
Does 3G Mobile Broadband live up to the hype? To find out, NitroWare.net reviews a high performance 3G Gateway-Modem/Router that is advertised to deliver megabit speeds equivalent to wired broadband.