Page 1 of 7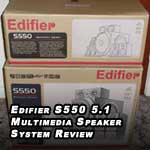 295 Watts of power drive this luxurious 5.1 system. Coupled with a passive radiator the massive 10" sub woofer driver provides a room-filling 120W of deep bass. A multifunctional 2.5" LCD display wired controller provides all the control any user needs.
We review a powerful 5.1 speaker system aimed at gamers and multimedia use that might be considered overkill for many users.
Read on to see what we thought of this massive speaker system.
Background
This speaker is ideal for those users who would like a large and powerful yet classy 5.1 speaker to complement their high end PC that is equally suited to music as it is to music and games, however our main issue with the product is the price and lack of digital inputs and decoding. Recommended.
It is no secret that the traditional multimedia speaker market has been stagnated over the last few years especially with the shift to modern digital home theatre systems.
When it comes to PC Centric speakers, we are seeing trend of shift towards premium 2.1 systems as space is being a priority for consumers who do not require an analogue 5.1 speaker set, or use their home theatre setup for the purpose of 5.1 surround sound rather than a dedicated 5.1 channel multimedia speaker system connected to their PC.
The flip side of this effect is that there has been less innovation in the market space. Focus has been on developing cheaper $100 speaker sets of 2.1 and 5.1 with less focus on premium 5.1 speakers. Premium products are seen as long life products where updates and refreshes are less of a priority and currently the R&D investment required to develop a premium product in his space may not be justified.
Some major players in this segment have pulled out of producing premium multimedia speakers or scaled back their product offerings to cater for these changing consumer trends. The product range from Kiplisch, Boston Acoustics, Altec-Lansing, Creative Labs differs from what it was only a few years ago and as of now only Creative, Logitech and now Edifier remain who offer a high power premium 5.1 speaker set aimed at the gaming or multimedia market and in the case of Creative and Logitech, long-life systems are offered which are due for an update.
Consumer and market trends have shifted towards portable media players and dedicated digital home theatre systems, which offer an easy and simple single cable HDMI connection to a PC or playback device. In some cases, the digital-only usage scenario is the only choice as modern materials contain mandatory copy protection and require a secure digital path to the audio and visual display device.
Premium 5.1-channel multimedia speaker set, technology wise are unfortunately a relic of the 20th century and now nearing the end of the first decade of the 21st century do not offer the same quality user experience that a modern home theatre in a box (HTIB) or digitally connected display can offer.
In light of this, even for us influencers - the trade press it can be difficult to justify the purchase of a dedicated speaker system such as for PC usage, as the modern digitally connected equivalent can be had for a modest increase in spend but offers a simpler, richer and better value for money proposition.
The more things change the more they stay the same. There is still a requirement for quality, high power multimedia systems especially from the enthusiast or gamer demographics that want a separate dedicated desktop style speaker system for PC use or do not wish to use a standalone hi-fi/ AV receiver setup for a number of reasons. Enthusiasts may desire an integrated speaker system due to space/compactness, flexibility, power consumption and cost.
The Edifier S550 5.1 Speaker System featured in this review represents a last stand, best effort attempt to re-vitalise the premium 5.1 multimedia speaker segment by offering larger hi-fi style two way satellite speakers and a innovative sub woofer that features dual passive bass drivers in place of a ported speaker cabinet. These features are intended to offer a different product design compared to the competition and get the best efficiency out of the package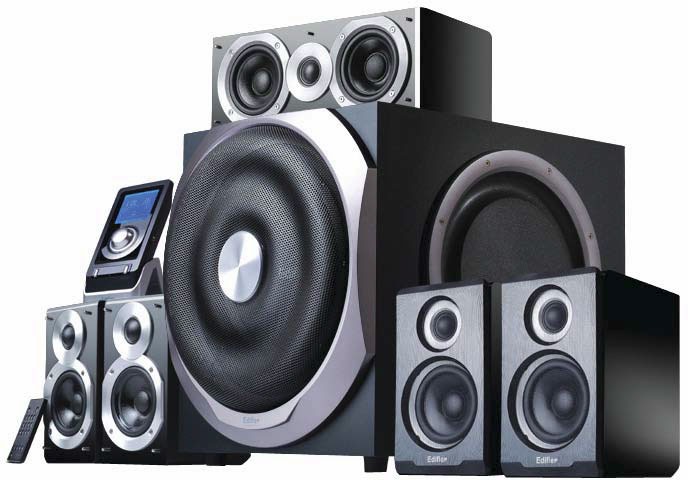 Review
Manufacturer
Edifier
Product
High power 5.1 Channel speaker system for gaming and multimedia
Supplier
Audion Multimedia Australia
Model
Edifier S550
Price
A$699.95 RRP at time of review