Page 3 of 7
Control Pod
The wired control pod is the primary point of control for the user of the speakers. The control pod is too large and bulky to be used as a hand controller but can be used as such if one desires. The pod can be laid flat on a surface with its cable recessed or used in conjunction with the provided stand. The stand provides secure support for the pod and does not topple over.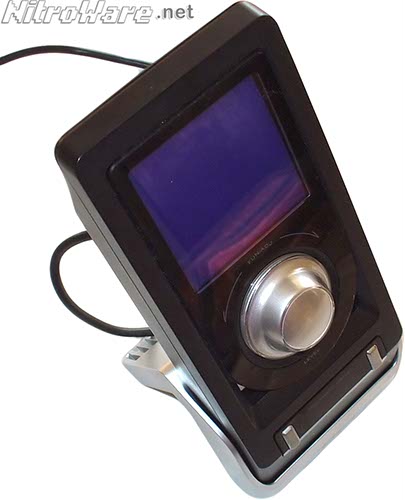 3.5mm Headphone socket and IR receiver for the wireless remote control are present on the control pod. We would have liked to see an additional larger headphone socket included so that owners of large format headphones will not need to use an adapter there is enough room in the control pod for this feature.
Additionally, a dedicated mute feature on the control pod would be desirable as it would be quicker to mute the speaker than dial the control down. Since the speaker uses a digital volume control knob it cannot be quickly turned down to zero like an analogue control. This is a powerful speaker so a user may need to temporarily mute the speaker quickly.
The control pod is connected to the main unit via a DB type connection. Although this format is used with other brands of speakers, extension cables are not readily available in the mass market nor does the manufacturer intend for extension cables to be used with such products. If the user needs to extend the control pod cable on this speaker or any other similar such speaker, a straight-through cable is required. The Control Pod's cable measures 1.5 Metres.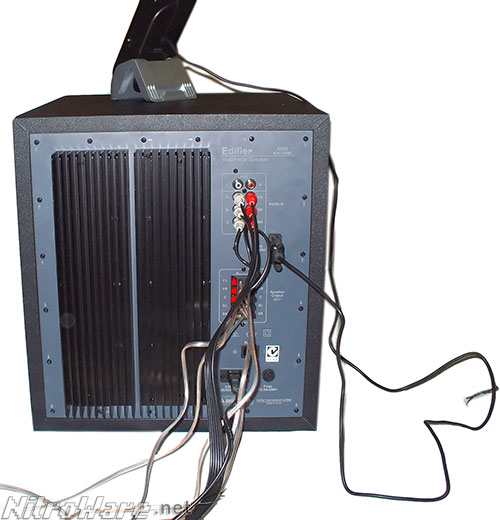 The controls available in addition to the power and input buttons are audio volumes for each channel's audio levels and tone (treble and bass separately) for the sound. A LCD back light brightness allows the lights to be adjusted.
S550 Control Pod Demonstration

All of the LCD settings are adjusted using the main knob which is actually a rotary encoder and can be spun continuously. This indicates that all controls are fully digital rather than an analogue volume control as found on cheaper speaker sets which offers less control and poorer reliability.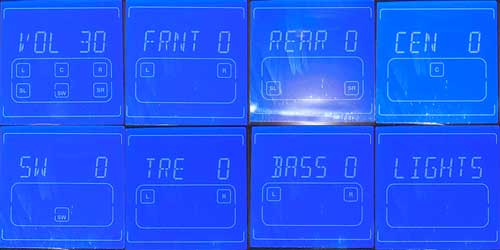 The S550 offers analogue inputs ONLY. This speaker does not Decode Dolby Digital or any Digital signals. If you require this feature this speaker will not be suitable for you, however alternative models are made by the manufacturer with Digital Decoding features. Availability of these alternatives may vary in your region.