Page 7 of 18
Thermal Dissipation
A common myth is that a CPU or GPU built on a newer, smaller die manufacturing process will run cooler overall. This is not entirely true.
For an unchanged microprocessor or logic, a smaller die process will run cooler yes but when we consider yearly or bi-yearly updates of performance oriented PC hardware vendors often use the added thermal headroom to increase performance. This is achieved via either boosting clock rates or increasing the number of processing cores, which also increases transistor count.
What we end up with is a faster product with a similar power envelope to its processor and better performance per watt. Now you might think this is pointless as we are still generating heat and burning power, not always the case. We can idle the chip at lower power states and use very little power, especially with the newer die processes or architecture changes.
With the HD7970, AMD have selected default clock speeds to ensure that the thermal dissipation is within acceptable parameters.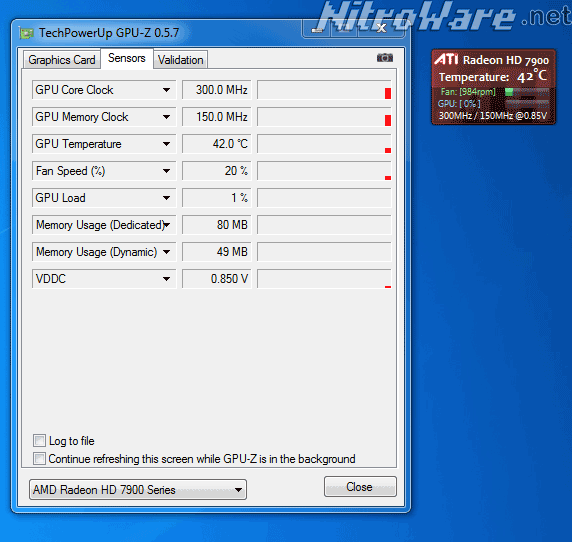 Although these cards have immense headroom for overclocking it must be strongly emphasised that when we boost the cards clock speeds and power control we not only increase power consumption but also we increase the thermals.

Cooling considerations with other graphics cards are still required for this. At idle the HD7970 can achieve mid-30 to 40 degrees when idle at which it will operate at 300/150MHz with a low voltage.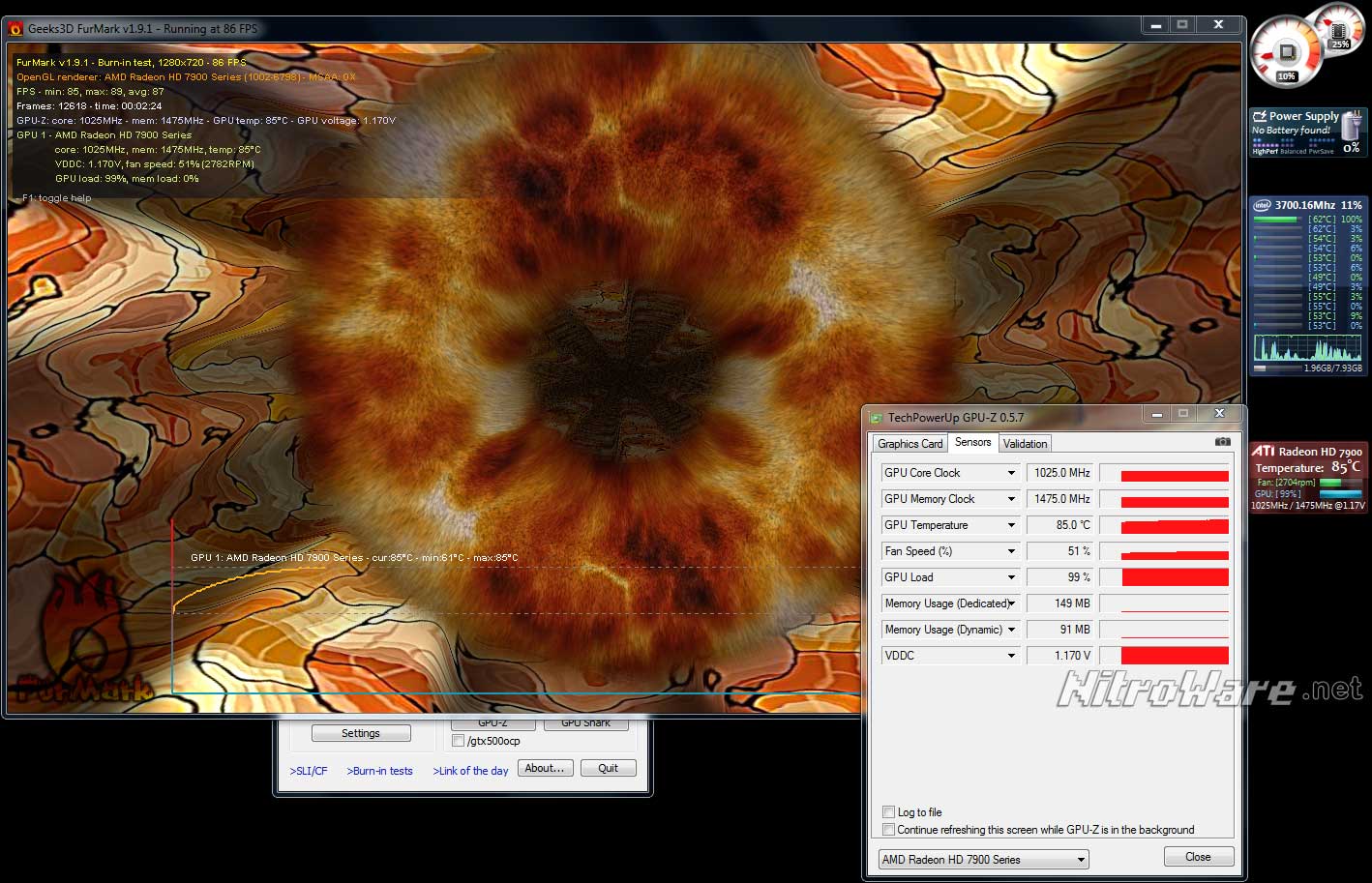 In real world use, you should not be seeing over 50% fan use at least in a single GPU configuration. Furmark is not a real world application. Usage with 24x7 operation for something like Bitcoin mining, folding@home or video conversion are considered edge cases and sufficient cooling is required. The default reference cooler is fine and uses an improved design, AMD claiming their '6th generation vapour chamber' however at 100% fan setting (5300 RPM) it is deafening and reminded us of the acoustic profile of rack mount servers. Users who have many fans installed in their system will perceive the graphics card's fan noise differently.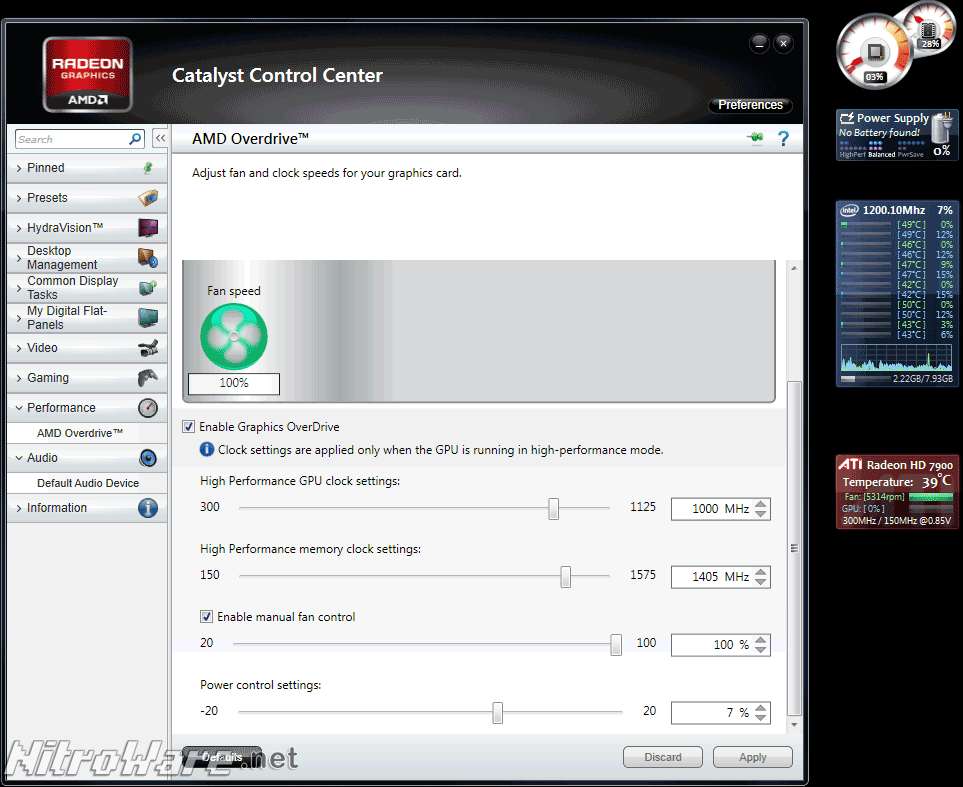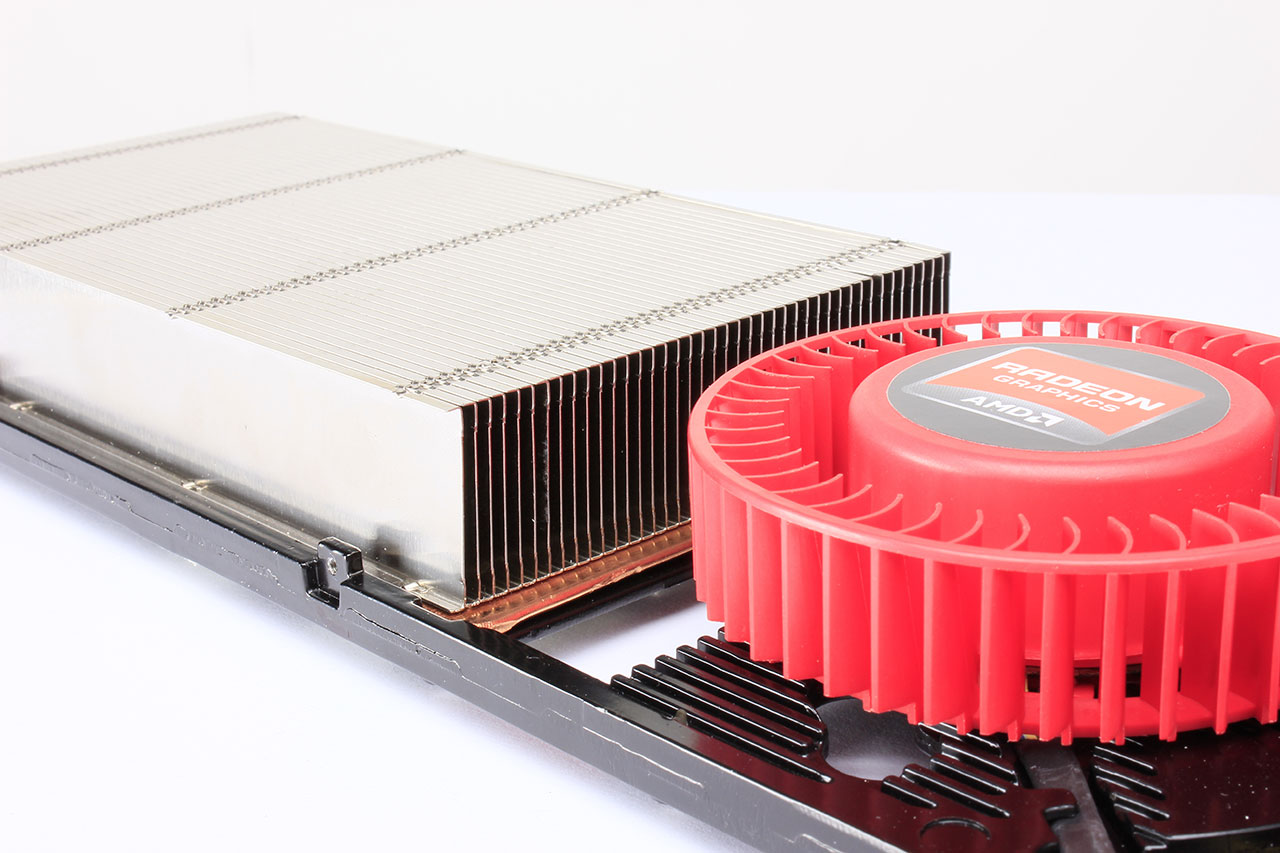 In contrast the pair of GeForce GTX460 in SLI run hotter at stock speed under maximum load in Furmark despite the fact that their manufacturer, Gigabyte has gone to great lengths to market the advantages of their own cooling solution. Gigabyte do not use the NVIDIA reference cooler.