Page 3 of 10
Camera
Despite being a 'phone', the focus on the P30 is its upgraded camera system. In terms of semiconductor engineering, more progress can be made on an annual basis with imaging processors and sensors than the main chipset in the device, which while offers high performance; advances are plateauing due to design challenges faced by all processor vendors.
Briefly, the P30 Pro uses a four-camera system with each camera having its own lens-pack optimised for a different type of photography such as telephone or wide.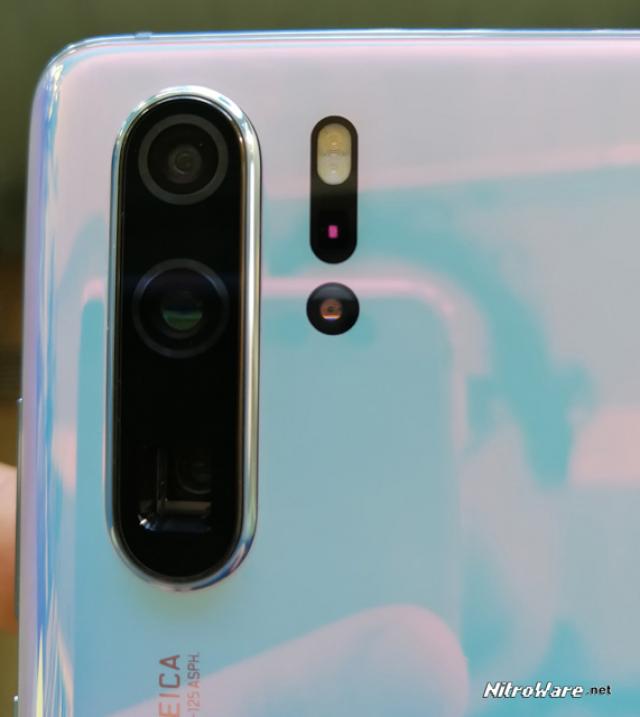 The camera sensors themselves (often also called CMOS sensors, based on the semiconductor process they are manufactured using) have been developed in house by Huawei and their HiSillicon divsion versus sourcing these from a third party vendor such as SONY. Huawei claim they have spent two years developing their own sensor. Uniquely they are also using their own custom bayer pattern to capture the image verus an industry standard RGB type. Huawei captures yellow with their sensor instead of green and the image processor develops the captured colors into useful picture and colur data.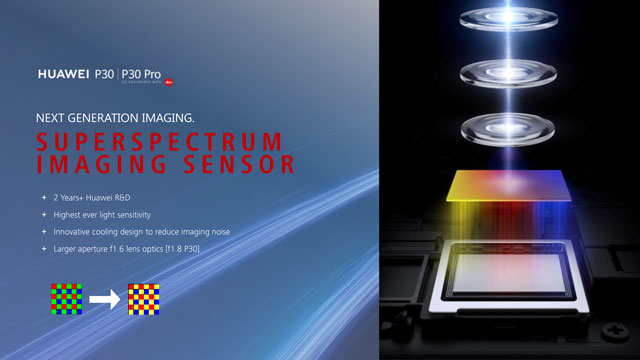 The enemy of a imaging sensor is pixel noise such as what is capctured during low light photography. The longer the sensor has to work in its on state to capture an image the hotter it gets and generates more noise. This applies to any imaging device or camera. Huawei claim by extending their phone cooling system to the inaging sensors (these are often heatsinks and heatpipes) they can cool the sensor and reduce noise.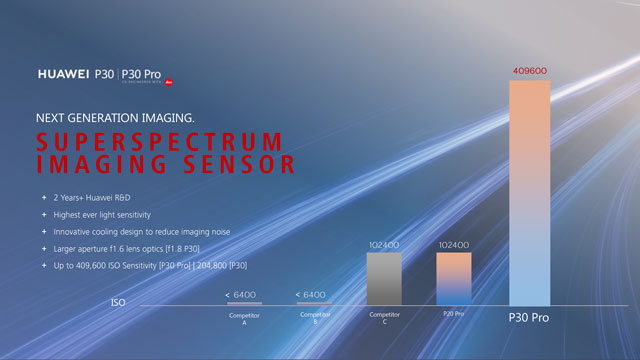 A smartphone is just too slim to put a universal lens such as found in a point and shoot camera which would add unwanted thickness. The solution is to make use of the 'unused' surface area on the phone and dedicate fixed lenses for each photography mode, with the hardware and software seamlessly blending for a unified photography experience.
The forth sensor, a "time of flight" sensor is new and unique and needs to be explained.
The 'T.o.F' camera is a depth sensor. Depth sensors have been used in other phones and PCs in the past but in the Huawei implementation, it assists with depth sensing, skeletal track and real time motion capture. 3D Motion controlled gaming; shaping and AR apps can be enabled with this
The newer Huawei devices such as the mate20 and P30 have a feature called AI focus, enabled by the chipset in the device as well as trained AI models of commonly photographed objects to speed up and assist with focusing. If you try to focus on a flower or greenery, the device will run image inferencing using its AI processing routines and detect a flower or greenery.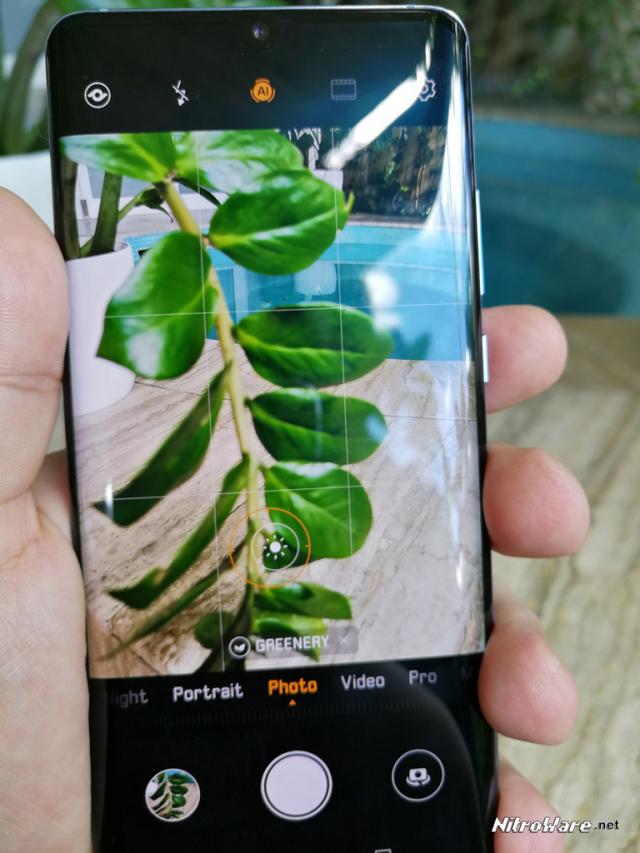 To test the camera performance in the P30 I have simply performed a A-B-C comparison between three phones spanning the past few years, Huawei's former flagship P10 Plus, Moto's mid-range g6+and the Huawei P30 Pro.
If you want raw specs see our table, but otherwise I am not going to discuss those here. There are excellent benchmark references out there if you want to compare these and other phones photos such as DxoMark but here, a semi subjective test is just how the end user will experience.
These samples out of the three phones are close to possible to the originals apart from watermarks added and images saved back out using Adobe Photoshop's very high JPEG pre-set (80% quality)
Before viewing these samples please those this disclaimer.
Android devices ship out of the box with the camera resolution setting (megapixels) set to LESS than the maximum and advertised setting for a particular device.
In the case of Huawei's P10 the available resolutions are 6 MP (16:9), 8 MP (4:3), 9 MP (1:1), 9 MP (16:9), 12 MP (4:3) and 20 MP (4:3).
Although I remembered to change the setting on the P30 I was testing, I forgot to check it on the P10 especially due to limited demo time. I assumed it was at the maximum setting as it is a set and forget thing. However earlier this year P10 received Android 8.0 update and it is likely this that reset the camera to 9MP.
As a result, the samples you are viewing are not a fair comparison but I have left the P10 in anyway. Despite the less megapixels the differences in fidelity.
Despite my mistake, it is somewhat a representation of the end user experience as this is how they will see their devices – with the camera setting not in the maximum resolution. iPhone users also need to check their settings.
Click on the thumbnails to view the full resolution pictures