Page 10 of 20
Video Encoding
Our standard Movie maker test is a project which imports the h264 1080p .mov version of bigbuck bunny, applies a simple trim, adds titles and exports the file using the 'for computer preset'. Movie Maker 2011 exports as WMV, 2012 as h264. 25seconds is the optimal time for this test which all the high end systems featured can achieve. Intel's updated Quick Sync in Haswell is not only fastest but with specific applications that expose the fine-grain controls for the feature, can produce higher quality encodes than previous versions of Quick Sync.
For media espresso, this time we are using a beta built of the tool provided by Intel which they 'endorse' for Haswell testing. With CUDA, here we are limited by our Fermi based GPU.
With bigbuckbunny in h264 format and in the default 'performance', we do not get any speedup due to the nature of the tool.
With the more intensive Google preset, Haswell is almost 20s faster than Sandy Bridge but only a few in front of Ivy Bridge.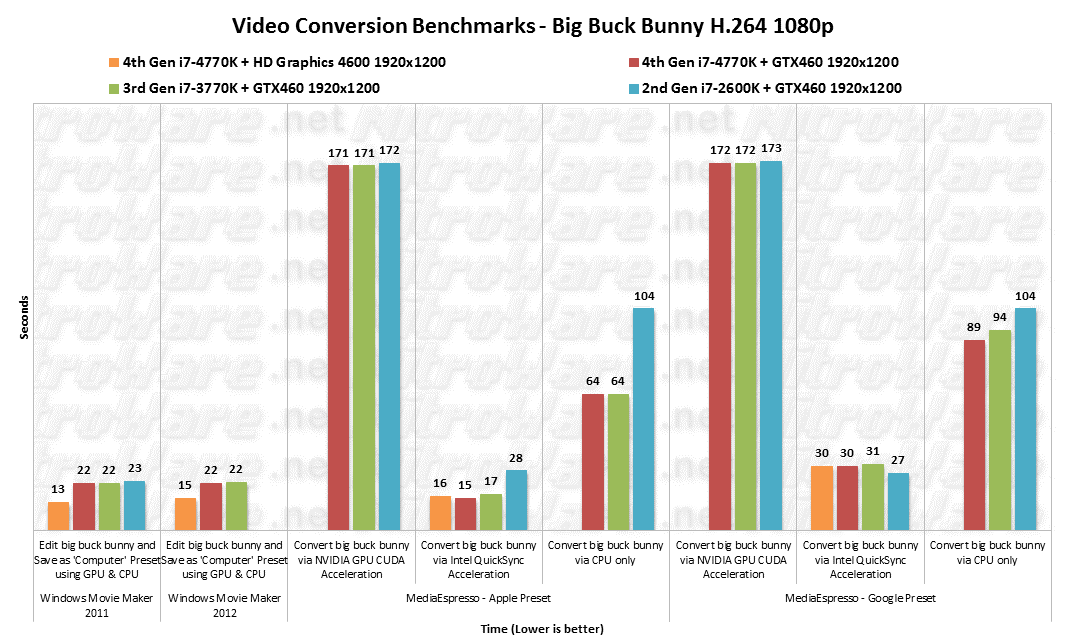 For this review, two builds of Handbrake were available. One only enables Intel Quick sync (QSV), the other only enables OpenCL. We alternated between only these builds. Build 5466 for OpenCL and 5476 for QSV.

Combined with QSV, the new features of Haswell's Quick sync engine can be exposed. Quality controls, bitrate, size/MB. We tested using the default settings, which when QSV is enabled emphasise quality
For OpenCL or CPU only encoding we see no speedup due to handbrake already being optimised for different architectures.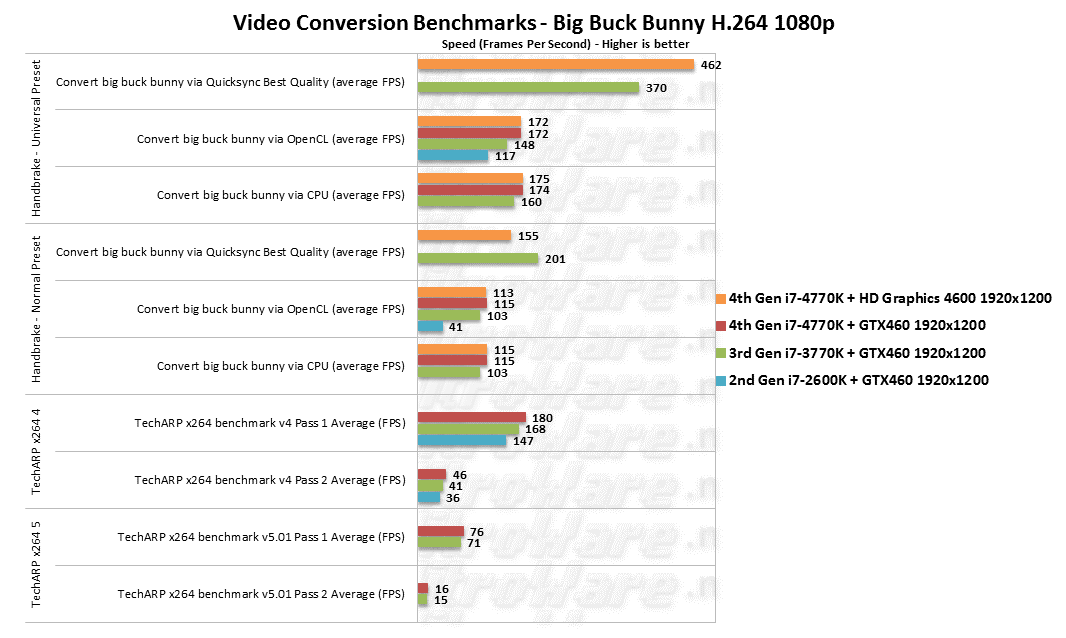 When reading the chart, note that Handbrake's Quicksync support cannot be used when a dGPU is installed, while it can with medisaespresso or Windows Foundation applications.
The Handbrake QSV tests were conducted with the HD Graphics 4600 Alone. Our Legend does not describe the test correctly.
Note how for Universal present Haswell walks away and delivers an impressive score, but for normal it is slower, Normal uses the Main 4.0 H.264 profile while Universal uses Base 3.0. We perceive that Haswell's, new look ahead and quality features are the source of the slowdown.
The QSV build of Handbrake provides a 'demo' preset but we did no use this. This preset chooses h264 profile and level to auto.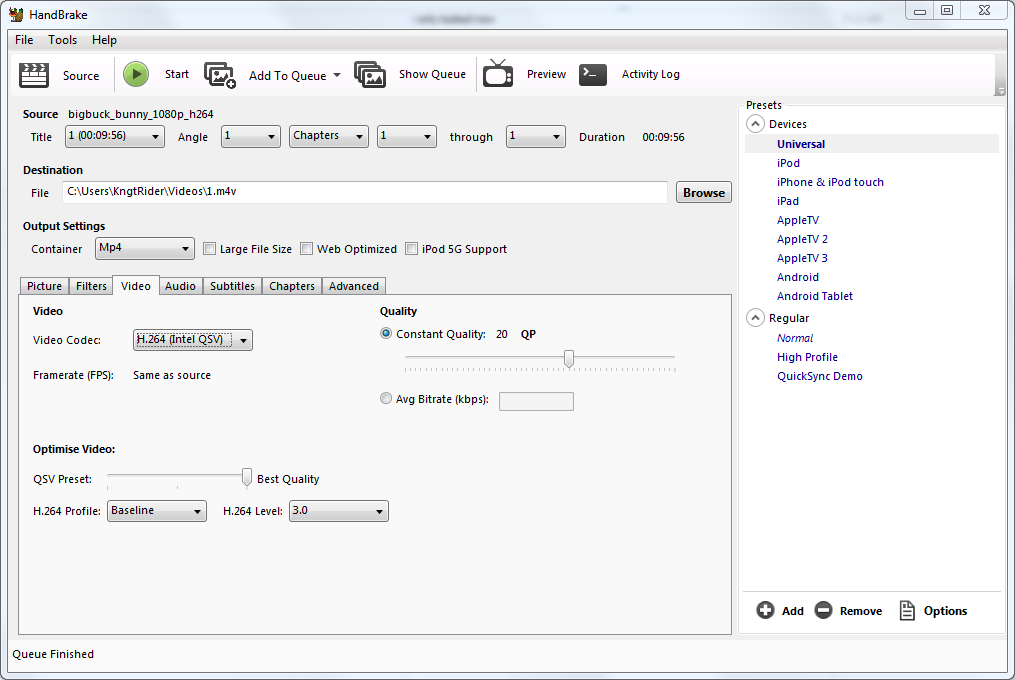 TechARP's x264 benchmarks measure 720p and 1080p encoding respectively. The results for version4 (720p) are as expected with Haswell proving a liner increase but version5's results are somewhat disappointing. Hopefully a newer version of the x264 encoder, optimised for Haswell will provide higher speedups.